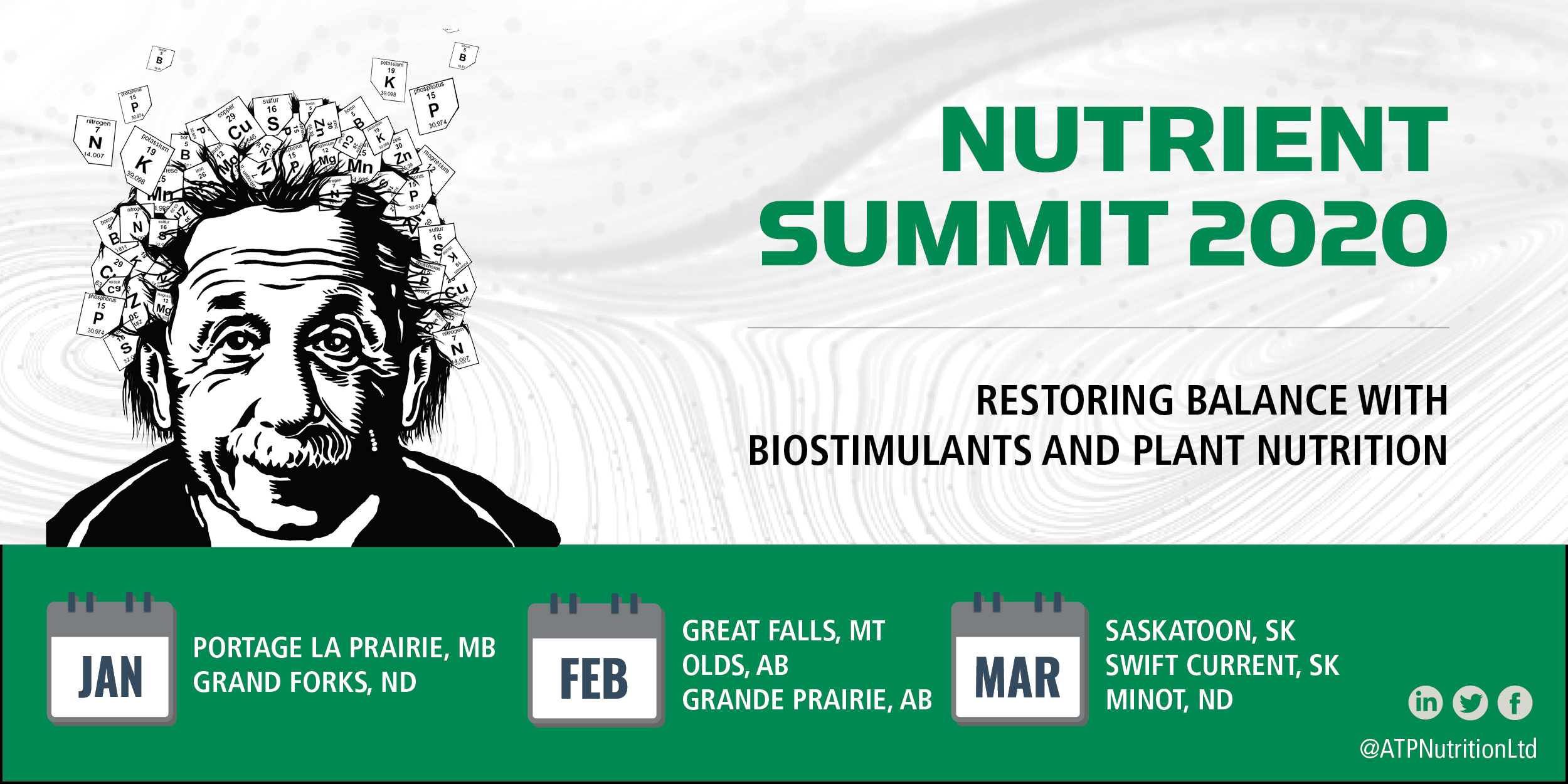 Reserve your spot today for Nutrient Summit 2020!
Restoring balance to the soil and plant is critical to drive the genetic potential of the crop. To address this challenge, we need to understand the dynamics of plant nutrition and the complementary role biostimulants and biologicals play in the complex world of soil and plant health.
Join us at our annual Nutrient Summit – Restoring Balance with Biostimulants and Plant Nutrition – to learn about the following:
THE IMPORTANCE OF BALANCED NUTRITION: Since it all starts with balanced nutrition, we will have a leading nutritional physiologist do a deep dive on when and how to invest in critical plant nutrients (K, Mg, Zn and Boron) to drive crop production.

THE NEW WORLD OF BIOSTIMULANTS & BIOLOGICALS: To optimize nutrient use efficiency, we need to understand the role biostimulants and biologicals play in closing the yield gap. We will have leading-edge scientists from the four main groups of biostimulants – plant extracts, carbon-based products, amino acid-based products and microbials – dig into the dynamics of this world and explain how these technologies bring significant value to your nutrient management plan and overall productivity.

WATER QUALITY: Finally, we'll tackle the importance of water quality and how to ensure that one of the smallest investments in your operation does not become a liability.

NEW PRODUCTS & TECHNOLOGIES: Learn which new products will be available for the upcoming 2020 season!
Featured Speakers*: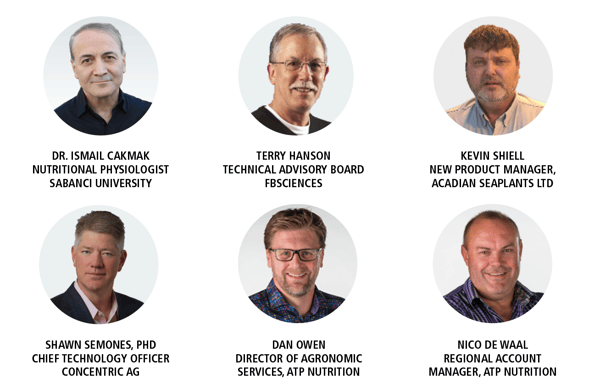 *Not all speakers will be present at all Summits. Scroll down to download site-specific agendas.
8:30-4:00pm (Lunch provided)
CCA/CEU Credits will be available
See the agenda by location:
If you have any questions, contact your local ATP Nutrition Rep.