Anuvia Plant Nutrients and ATP Nutrition Launch SymTRX™, the First Bio-Based Granular Fertilizer in Canada
Beyond its distinctly different appearance, SymTRX is a distinctly different fertilizer, delivering higher yields and improved soil health for your crops. Your crops and your bottom line will see the benefits, all while supporting a healthier, sustainable future for people and the planet.
Higher yields with enhanced nutrient efficiency.
SymTRX promotes more efficient plant nutrient uptake and utilization, translating to lower nutrient loss, higher yields, and 3 to 5 times ROI.

Healthier Soils, Healthier Crops
By returning up to 16% organic matter back to the soil, SymTRX feeds the soil microbiome and helps the land regenerate, ensuring the future health of your soils.

Easy to blend, easy to apply
With dry, hard, uniform, high performance granules, SymTRX can be handed with existing application equipment and easily blended with other nutrient products.
Sustainable Production
Using bio-based technology to deliver recycled organic matter and nutrients to crops, SymTRX provides immediate and long-term benefits to feed crops today and improve soil health tomorrow.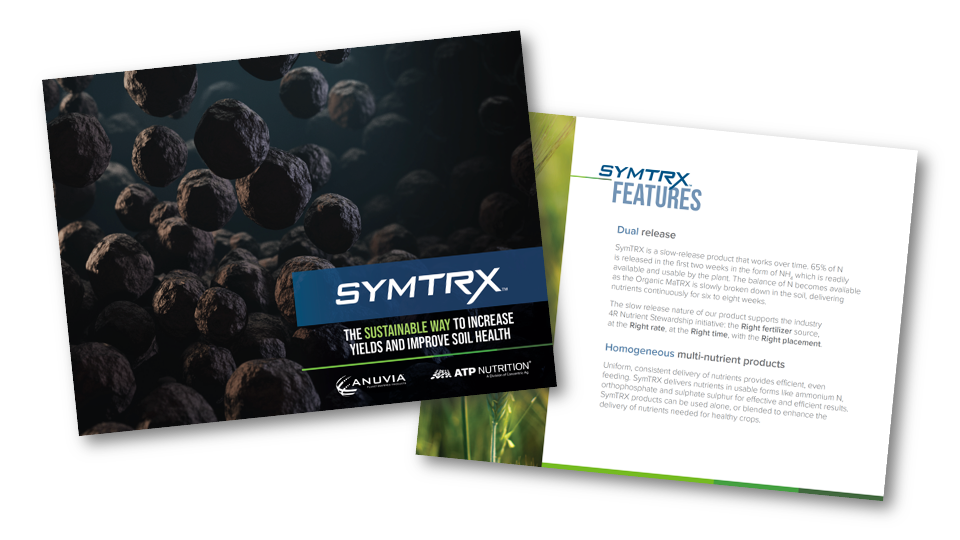 SymTRX Overview
Brief overview of the SymTRX technology and its benefits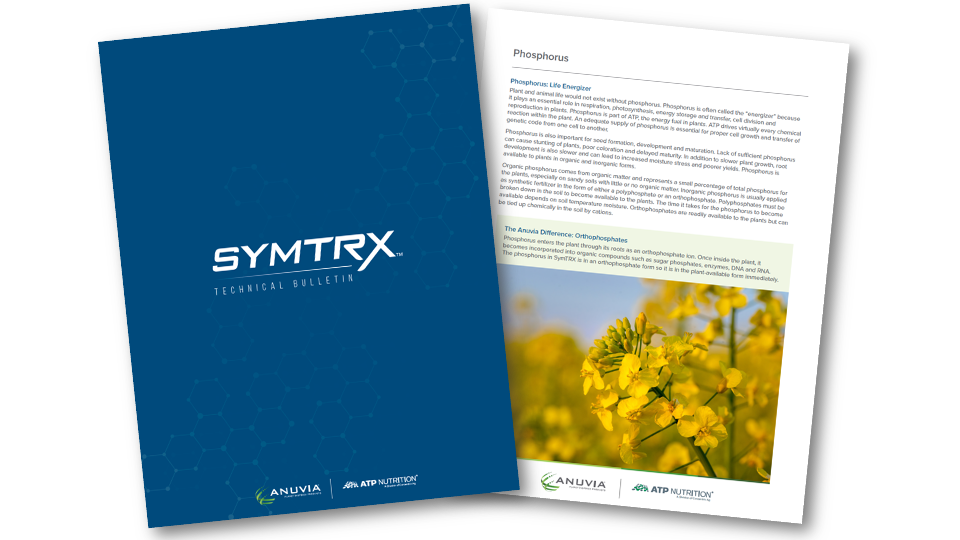 Technical Review
Deep dive into how SymTRX works and its novel approach to nutrition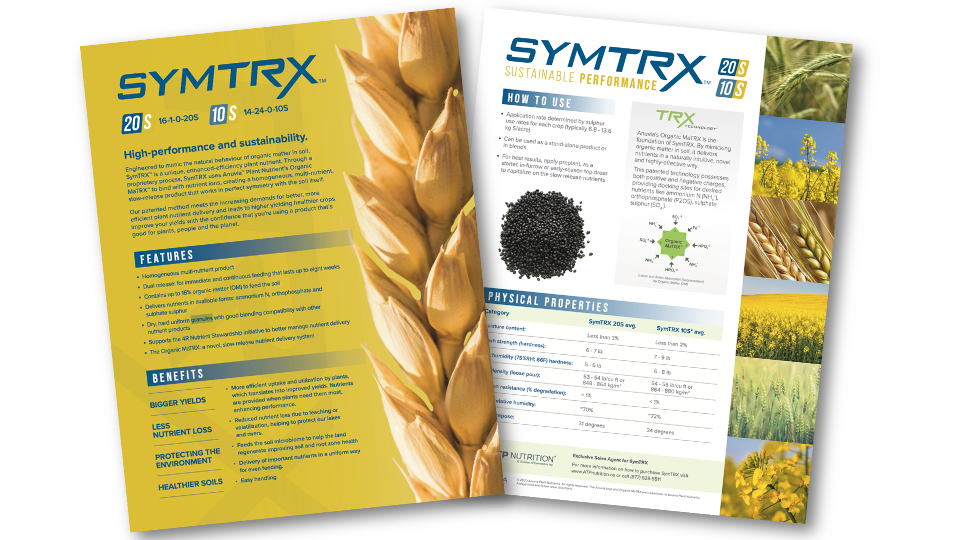 SymTRX Information
Learn about the features and benefits of SymTRX 10S and SymTRX 20S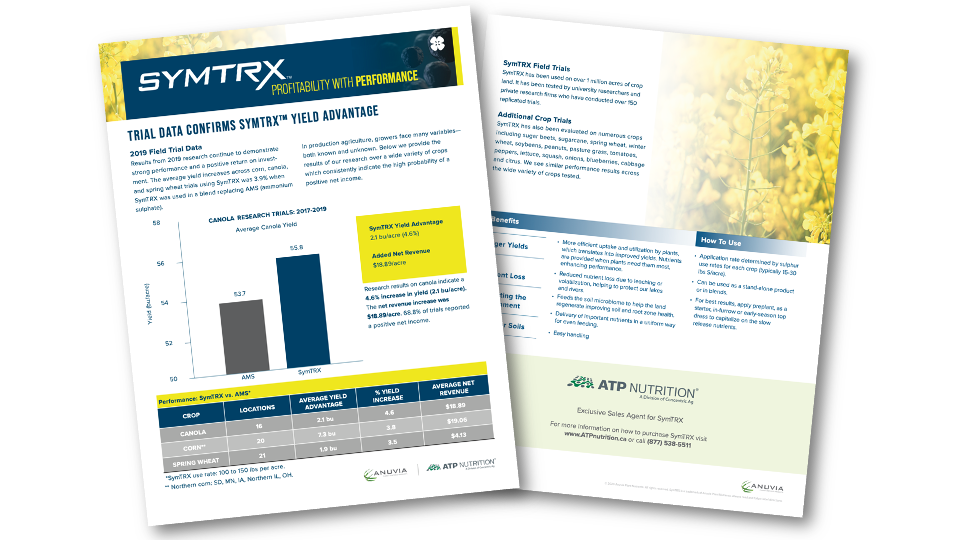 SymTRX Canola Trial
Take a look at how SymTRX performs vs. AMS in Canola Trials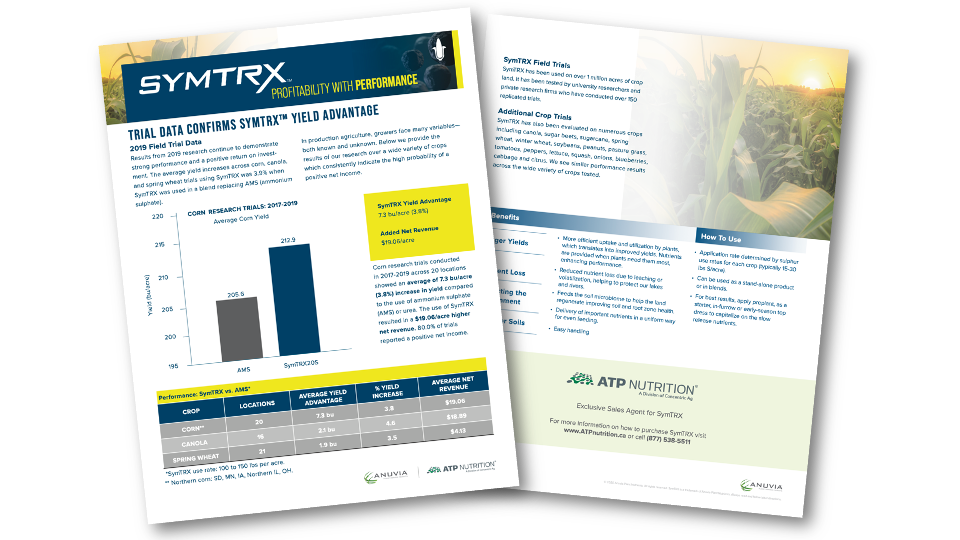 SymTRX Corn Trial
Take a look at how SymTRX performs vs. AMS in Corn Trials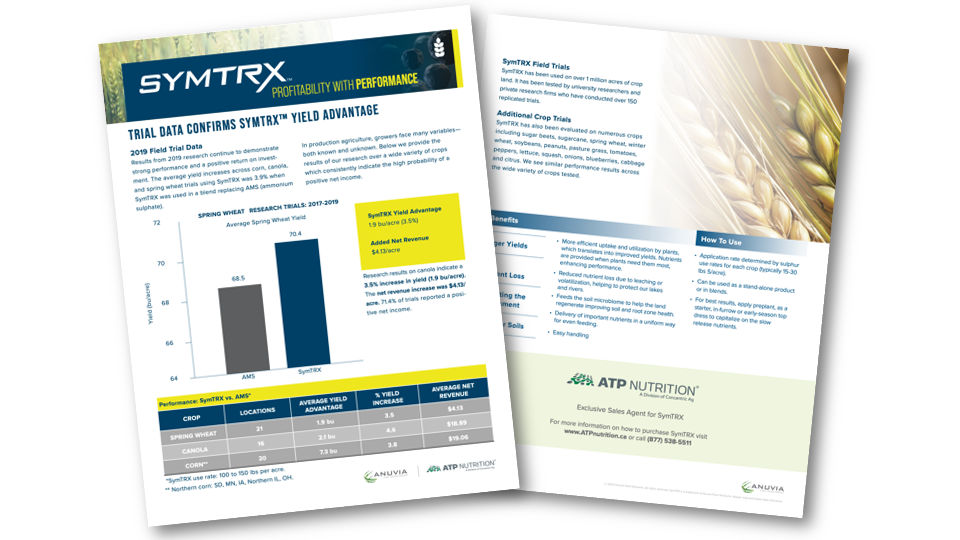 SymTRX Wheat Trial
Take a look at how SymTRX performs vs. AMS in Wheat Trials
Want to learn more about SymTRX? Unlock the SymTRX webinar recording today.
Contact us:
To find out where you can purchase SymTRX, contact us today or find your local rep.
ATP Nutrition Ltd.
190 Agri Park Road
Oak Bluff, MB
204-287-2023 or toll free 877-538-5511